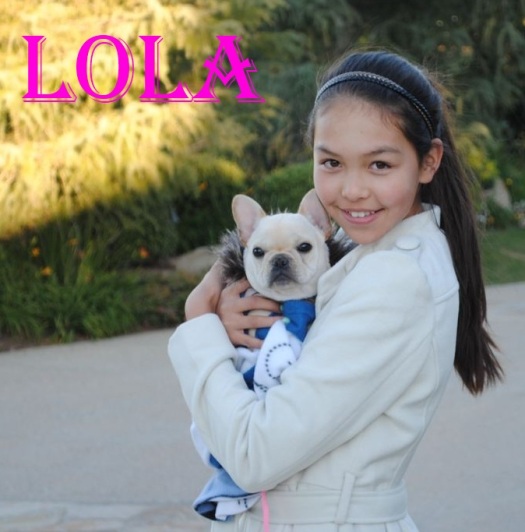 As many of you probably already know, August is National Immunization Awareness Month. Those of you having kids going back to school have probably been to the doctor already and know the importance of protecting your children and yourself against preventable disease! Our little fur babies are no different. Making sure your pets get their regular vaccinations is the key to a long and healthy life. Regardless of whether you keep your dogs inside or not, vaccines are essential in ensuring your pet's health.
WHAT ARE VACCINES?
Vaccines are products designed to stimulate protective immune responses in pets and prepare them to fight future infections from disease-causing agents. They can lessen the severity of future diseases and certain vaccines can prevent infection altogether. Today, a variety of vaccines are available for use by veterinarians.
WHY SO IMPORTANT?
Pets should be vaccinated to protect them from many highly contagious and deadly diseases. In some cases (rabies, for example), vaccinating your pet can also protect you from disease. If an unvaccinated pet develops one of these diseases, treatment can become very expensive and many of these diseases can be fatal, even if your pet receives prompt and appropriate treatment. Rabies vaccination is required by law in most states and counties.
Many contagious diseases are airborne, meaning your pet could contract it through an open window. Pets are also very prone to slipping out of the house on occasion, which could lead to risk of disease. Additionally, places you may frequently visit such as boarding kennels, dog parks, and grooming salons are high-risk environments.
Making sure your pet is vaccinated before visiting such places can give you peace of mind. Just remember that vaccinations can take a few days to a few weeks before becoming effective – check with your vet before taking your recently vaccinated pet to any of these places!
WHICH VACCINES ARE RIGHT FOR YOUR FRENCHIE?
Not all pets should be vaccinated with all available vaccines. "Core" vaccines are recommended for most pets in a particular area because they protect from diseases most common in that area. "Non-Core" vaccines are reserved for individual pets with unique needs. Your veterinarian will consider your pet's risk of exposure to a variety of preventable diseases in order to customize a vaccination program for optimal protection throughout your pet's life. Talk with your veterinarian about your pet's lifestyle including its expected travel to other geographic locations and/or contact with other animals (such as exposure at kennels, obedience classes, shows, and dog parks) since these factors impact your pet's risk of exposure to certain diseases. For older pets, make sure your veterinarian is aware of any previous adverse reactions to vaccines.
ARE THERE SIDE EFFECTS OR RISKS?
There are risks associated with vaccination, but they are usually far outweighed by the benefits. The most common side effects are very mild and short-term, including fever, sluggishness, and reduced appetite. Pets may also experience temporary mild discomfort or subtle swelling at the site of vaccination. Although most adverse reactions will resolve within a day or two, any excessive or continued pain, swelling, or listlessness should be discussed with your veterinarian.  Very rarely, more serious adverse reactions can occur. Allergic reactions appear within minutes or hours of a vaccination and may include repeated vomiting or diarrhea, whole body itching, swelling of the face or legs, difficulty breathing or collapse. Contact your veterinarian immediately if any of these symptoms are seen. The best advice is to always tell your veterinarian about any abnormalities you notice after your pet has been vaccinated.
WHEN TO VACCINATE
Initial vaccines should be given to your puppies and kittens starting at six to eight weeks of age, with the final dose administered at 16 weeks of age.
Always keep your vaccination records and schedule annual checkups with your veterinarian to monitor your pet's overall health and to stay up to date with any vaccinations necessary.
If you've recently adopted a dog, here are the vaccinations you can expect the vet to give your new pet:
"Distemper Shot": commonly called the distemper shot, this vaccination protects against Distemper, Hepatitis, Para Influenza, and Parvovirus.
Rabies: Rabies virus is fatal and all mammals are susceptible to infections. In most states, dogs are required by law to receive the rabies vaccination.
Depending on your geographical location and pet's lifestyle, your veterinarian may recommend other vaccinations. Please contact your local veterinarian for more information.
When you adopt a Bluegrass Frenchie you can rest assured that your pup is happy and healthy. All of our puppies are vet checked, with the first series of shots, and AKC papers. Upon adoption you will receive all records of previous vaccinations and dewormings. Our puppies also come with a one-year health guarantee!
At Bluegrass Frenchies their health and happiness is our number one priority. Our goal for all of our Frenchies is for them to be Happy, Healthy, Social & Friendly. We breed for HEALTH first followed closely by conformation and temperament. Vaccinations are a priceless tool that enable us to do accomplish this goal. Celebrate National Immunization Awareness Month with us by going to your vet and making sure your furry best friend is healthy and up-to-date on their vaccinations!