Fun Family Update: Now that Carrie has gotten both a business degree & marketing degree she will now be in cosmetology school for the next year & may then travel for specialty training (following her dream). Kay and Gary have retired as most of you know and are traveling quite a bit. So with just Christina managing most of the day to day Frenchie care we feel it is a good time to downsize just a bit. So you will see a few more adults retiring than we would normally would. We feel that ANY of these older puppies or retired adults would be a perfect addition to your family. We would love to match one of these cuties with you. If you are interested in any of these Frenchies or would like more photos or have any questions please feel free to contact Christina at 859-983-3862
+++++++++++++++++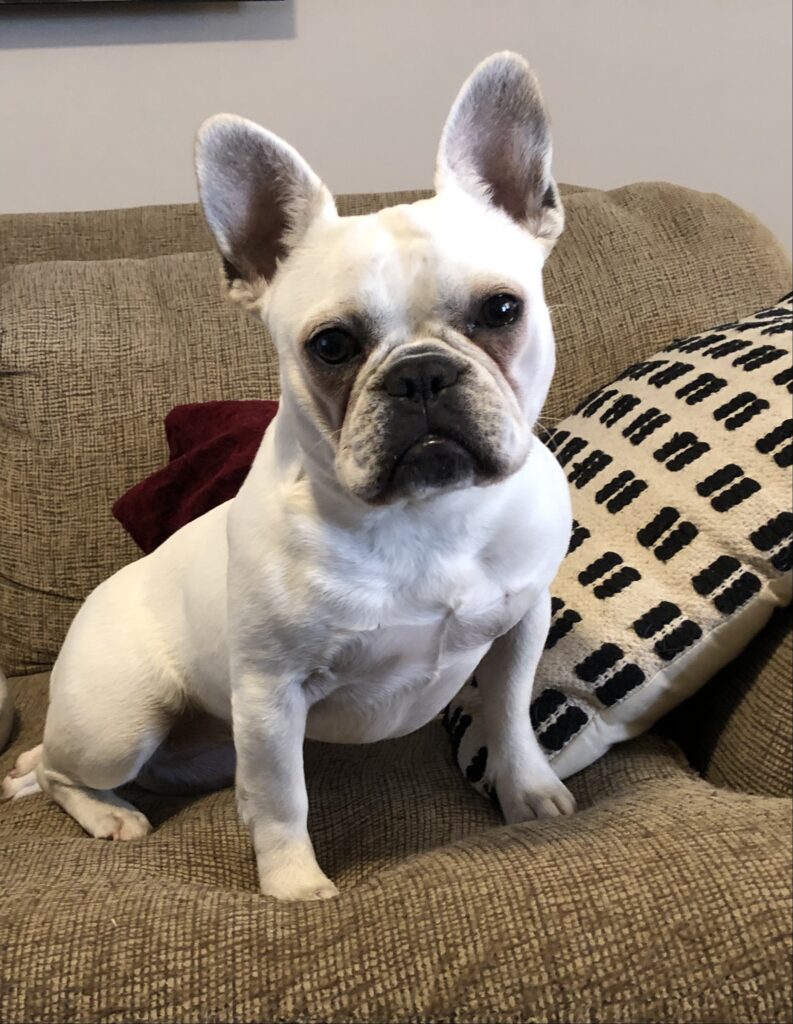 Peanut: $4,950
Peanut is a cream female! She is 17 pounds (full grown). She was born 1-10-20. She is AKC registered, up to date on all vaccines, vet checked, full x-rays, and comes with a 1 year health guarantee. She loves people and full is of energy. We would like for peanut to be the only dog in the house hold and have a family that can spend LOTS of time with her. She loves to snuggle on the couch, have her tummy rubbed, and be with her humans all the time. She is is an EXPERT at fetch and likes to run with her big ball in the yard. Peanut has lived with Christina since she was 8 weeks old, so we will be carefully selecting her forever family (its important that its a good match for peanut and the family!). Peanut is fully house trained, crate trained, comes when called, sits, and walks on a leash. Peanut does NOT come with any breeding rights (she is not spayed) and will be placed with a forever family as a pet only!  She is ready to go home with you anytime. For more information contact Christina at 859-893-3862.
1) Fill out puppy purchase application "HERE".
2) Place a $500 deposit to mark her on hold "HERE".
3) Download contract "HERE".
+++++++++++++++++
Adult Contract
Contract is due back to us within 24 hours of placing deposit for us to HOLD your Frenchie.
Final payment is due within 6 days of placing your deposit.
Your Frenchie needs to be picked up within 30 days. With our adults we are only listing them because we have kept puppies and need the space. If we could keep them all we would! Our Frenchies are a part of our family and if you are adopting one we will want you to keep in touch with us!