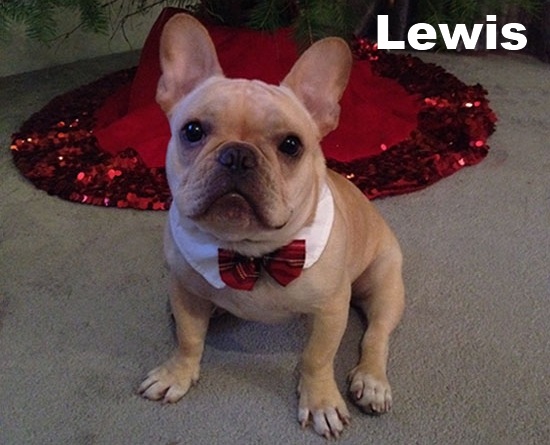 Chances are you are currently spending most of your week shopping, cooking and preparing your house for the upcoming Thanksgiving festivities. Despite your friends and families best efforts to consume enough to induce a food coma, more than likely you will still end up with loads of leftovers. While we all love turkey sandwiches and turkey soup those creative leftover dinners soon lose their appeal. If you are a dog owner we have good news! You can now use up even more of your Turkey Day leftovers and share the love with your furry companions.
The following Dog Biscuit recipe will help you use up your leftover turkey, sweet potatoes, and cranberries! Since
making homemade dog treats uses fresh ingredients it is so much better for your dog's health than buying store bought treats full of preservatives and fillers. They are your most loyal companions and deserve only the best and since thanksgiving is all about showing what we are grateful for why not prepare a special treat for your beloved pooch?
You can make these dog biscuits for your pups from scratch anytime of the year using ground turkey and boiling up a sweet potato and tossing in a handful of dried cranberries. Or you can use up the frozen turkey you have hiding at the bottom of the freezer that you know you will never use. If you do decide to bake your dog a batch of these healthy treats, be prepared to get a few sloppy, wet kisses and an extra helping of puppy love in appreciation!
Leftover Turkey Dinner Dog Biscuits Recipe
Prep time: 15 min
Cook time: 1 hour
Ready in: 1 hour 15 min
Ingredients
1 cup cooked turkey
1/4 cup water
1 cup sweet potatoes
1/4 chopped dried cranberries
1 egg
2 cups whole wheat flour
Instructions
Preheat the oven to 325F.
In a food processor, puree the cooked turkey and water together.
Add the cooked sweet potatoes and the egg to the food processor and blend together.
Scoop out the mixture into a large bowl.
Add the cranberries.
Add the flour to the bowl and stir until the mixture forms a bread dough like consistency.
If you use cooked cranberries, you may need to add a little extra flour to the mixture. Start by adding one tbsp at a time.
Place the dough on a well floured surface and roll out to 1/4″ thickness. The dough is fairly sticky, so you will need to keep dusting with flour to prevent it from sticking to your counters and the rolling pin.
Use whatever shape and size cookie cutters that you like and cut out individual dog treats, re-rolling and cutting the dough into shapes until it is gone.
Place the biscuits on a cookie sheet lined with parchment paper and bake in the oven for 20-25 minutes or until they are golden brown. They don't rise or expand, so you can place them close together, getting as many as you can on one sheet. When finished baking, allow to cool completely before serving.
We hope you've enjoyed this simple, healthy and nutritious recipe and we know your precious little pups will love it as well. We wish everyone a very Happy Thanksgiving and hope you enjoy time with those you love the most, friends, family and your furry friends!