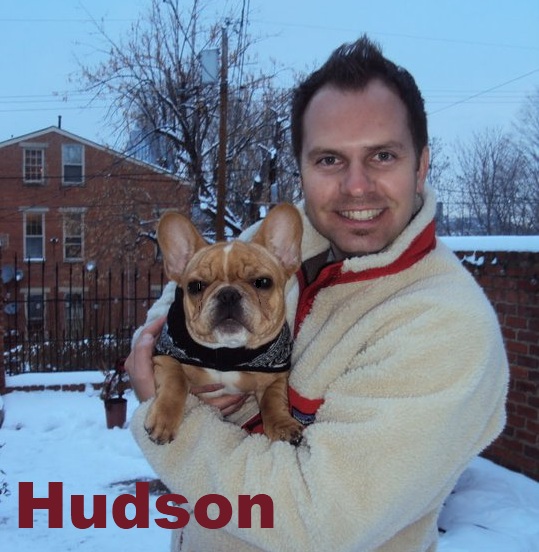 This Father's Day we'd like to give thanks to all the Dog Dads out there! He picks up the poop, gives them baths and even walks them in the rain! He loves them unconditionally in spite of the occasional chewed shoe, drool, potty mishaps, and those midnight trips to the vet.  Dog dads definitely deserve recognition so this Father's Day, why not give them a gift that shows how much they are appreciated? There's a gift for every budget on this list of cool gifts for Dog Dads.
BARK BOX
Give your Dog Dad and pup something to look forward to with a gifted monthly prescription to Bark Box! With a subscription, they'll receive a box of goodies, delivered right to your front door. Bark Boxes will be filled with unique gifts such as all-natural treats and super fun toys — paw-picked around a new theme each month!
DOG BLUEPRINT
These doggie blueprints are available in almost any breed you can think of. Inspired by mid-century blueprints, these framed prints celebrate the design specs of your favorite breed. A great addition to any Dog Dad's home or office!
HAIR OF THE DOG FlASK
Keep the wine, or any drink of choice, flowing with this portable, collapsible tote bottle from Tote + Able and leave the glass at home! Covered in riveted heavy canvas, the rollable, foldable inner pouch holds an entire glass of wine (or any kind of lovely libation), and is perfect for getting your drink on in the great outdoors.
BAD DOG MUGS
Sit, stay, sip and take some lessons from man's best friend! This fetching set of four diner mugs features Fido teaching his owners a few new tricks.
COOKBOOK FOR DOGS
For the chef at heart, check out this cookbook just for dogs! With 50 canine-tested, veterinarian-approved recipes,The Ultimate Dog Treat Cookbook has something to delight every canine connoisseur. Dog lovers can stir up appetizing homemade treats for their beloved pooches using easy-to-find ingredients and easy-to-follow instructions. Recipes include Peanut Butter-Honey Nut Cheerios Balls, Taco Treats, Birthday Blueberry Pupcakes, Halloween Treats, Frozen Magic Meatballs, and more. There are even delicious doggie delicacies for pets with special needs, including Turkey Jerky and Salad Bar Bones. Fun and funky color illustrations plus Nutritional Notes and Treats and Tidbits about cooking and storing the goodies ensure that cooks will enjoy this book as much as their pets enjoy their homemade treats!
DOGGIE BOXERS
Just the thing for a dog-crazy day, these P.J. Salvage boxers have the company's official mascot (Lily the Frenchie) on them. They also have a style in Denim for every day wear.
RUGGED DOG GEAR
For the outdoorsmen, Filson's rugged and masculine selection of dog gear will have your Dog Dad cooking up their own wild outdoor adventure, one worthy of the utilitarian but classy dog accessories they have to offer. From high quality leather leads and harnesses, to durable collapsible dog bowls, dog matts and coats, his best bud will be ready for any adventure they choose! Whether your Dog Dad loves to go hunting, camping, fishing, hiking or anything else out in the great outdoors, you will definitely want to check out all the goods over at Filson!
Join us in saying thank you to Dog Dad's everywhere and show them you care with a thoughtful gift such as the ones above. With gifts as awesome as these to choose from, you can be sure that your Dog Dad will feel how loved and appreciated he is for all he does this Father's Day!